---
Opportunities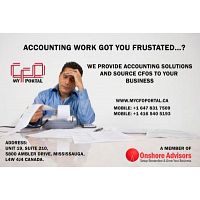 ACCOUNTING SOLUTIONS AND Bookkeeping Services Mississauga
Business - Services / Opportunities

·

Toronto, Ontario
Our experienced team can work with individuals, sole owner managers, small businesses, for profit corporations or non-profit organisation in a wide range of industries. WE PROVIDE ACCOUNTING SOLUTIONS AND SOURCE CFOs TO YOUR BUSINESS. We help businesses... zithus
Business - Services / Opportunities

·

Toronto, Ontario
Zithus is a Visual Lease Premium Partner servicing global corporations. Our team of accounting, technology and real estate experts help our clients develop strategies for achieving IFRS 16 Lease Accounting compliance. [https://www.zithus.com/][1] [...